9 Phases of Disembodiment Tour
Posted by admin on August 6, 2015 Blog | News | | No comments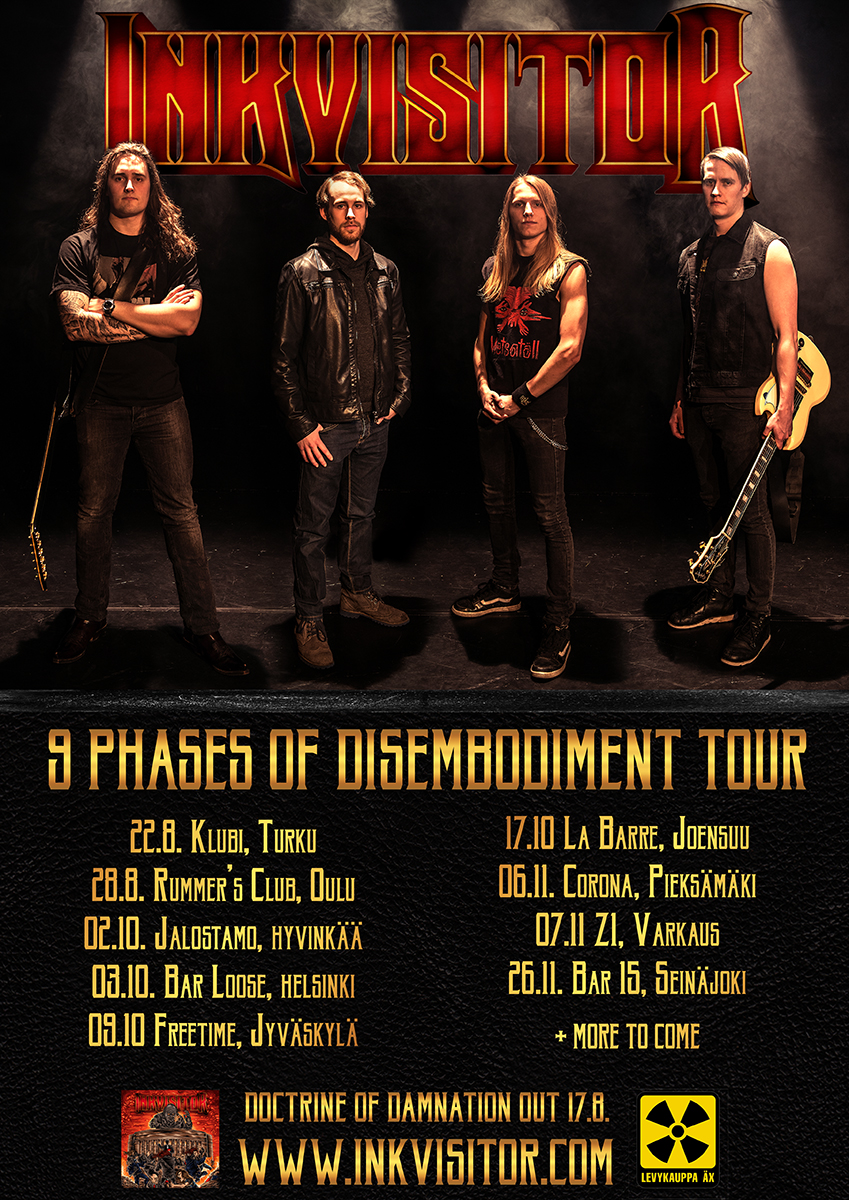 Inkvisitor embarks on a second Finnish tour after the release of Doctrine of Damnation. The tour consists of 9 confirmed days so far, but few additional dates are still under negotiations. There will be a tour diary that will be published as the tour progresses, and maybe even some video footage!
Confimer dates so far:
22.8. Turku, klubi w/ Mysore + Curimus
29.8 Oulu, Rummer's club w/ Home Style Surgery, Oppressive
2.10 Hyvinkää, Jalostamo + 2
3.10 Bar Loose, Helsinki w/ Nuclear Omnicide
9.10 Jyväskylä, Freetime w/ Nuclear Omnicide, DEADBEAT
17.10 La Barre w/ Ruoja + 1
6.11. Corona, Pieksämäki w/ Flailing
7.11 Zone, Varkaus w/ Flailing, Unhoped
26.11 Seinäjoki, Bar15
Preorder Doctrine of Damnation
▶http://inkvisitor.com/shop/
▶https://inkvisitor.bandcamp.com/merch
▶http://äx.fi/P430242
Got something to say?